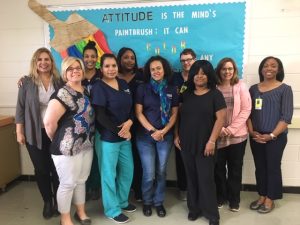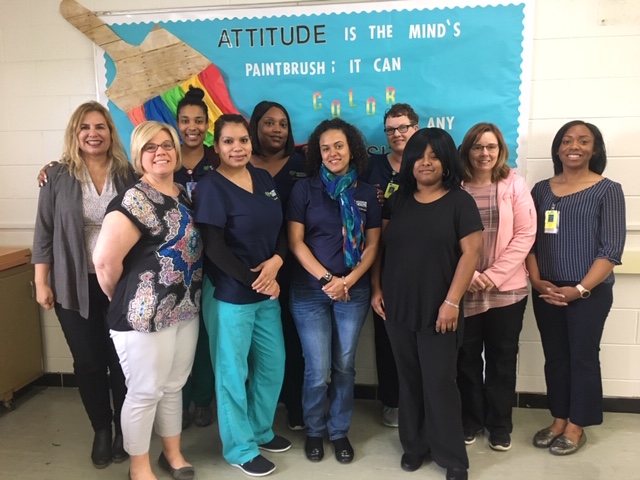 The Pontiac High School Health Center is located inside of Pontiac High School, and serves the students as well as the community. The PHS team works together to foster an environment of caring that is supportive, positive, and upbeat.
Each student coming into the health center is greeted with warm and open arms. Lisa, Maria, and Bella not only provide superior health care, but also provide a place where students can rest if they are feeling ill. Outside of direct health care, they provide classes about safe dating and resilience, by teaching social and emotional concepts to teens in a way they can understand and remember.
When not in the clinic, you can find the team participating in school-wide initiatives such as job fairs and health screenings. You may even see one of them at a sporting event, cheering on the PHS athletes!
School Health Centers: Who We Are
Honor Community Health has four school health center sites, all designed to provide comprehensive primary care for children and adolescents ages 5-21.
Each center is staffed with a nurse practitioner, behavioral health consultant, and medical assistant. We offer a variety of services, including physicals, immunizations, sick visits, mental health counseling, educational classes, and confidential testing for pregnancy and sexually transmitted infections.
Our school health centers have friendly and compassionate providers, all of whom are devoted to working with children and adolescents. Our centers are also open to non-students, with the exception of our location at Children's Village. We look forward to caring for you soon!