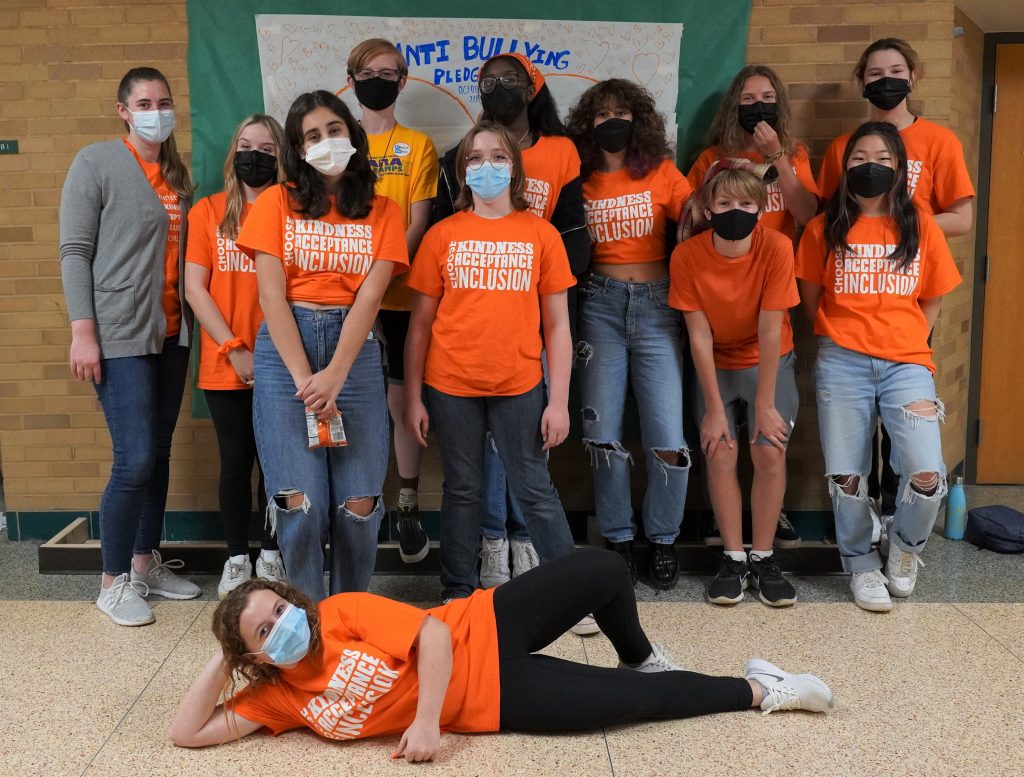 Rochester Hills, Mich. – The students came dressed in orange, but not necessarily for the reason many would think.
It wasn't a Halloween celebration, but rather a day of unification, a day for all the students at Hart Middle School in Rochester Hills to come together to renounce bullying. The school celebrated "Unity Day" this past week, joining thousands of other schools across the country to spread the message of hope and support.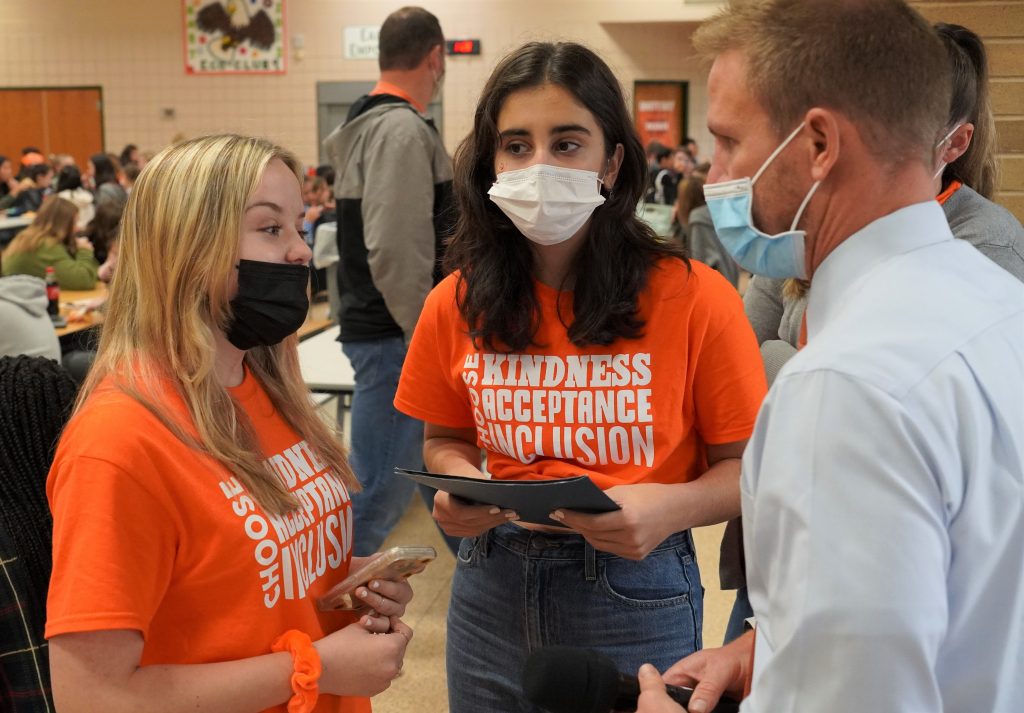 The school's Youth Advisory Council (YAC) organized a variety of events and activities throughout the day, including the creation of a Firebox, where students could throw a thought or feeling holding them back into the box, an Anti-Bullying Pledge Wall in which students could pledge to stamp out bullying, trivia games during their lunch periods and much more.
Liz Stibich, Honor Community Health's Behavioral Health Clinician at Hart and the coordinator of the YAC, said the topic was something the students were passionate about.
"They were able to find that 'Unity Day' kind of encompassed the message that they wanted to spread throughout their school. That's how it came about," Stibich said. "After talking with some of the YAC students, I'm more than happy with how the day went."
The YAC had spent more than a month preparing for the day, which is put on by PACER Center's National Bullying Prevention Center. According to Stibich, the day centers on promoting bullying prevention while at the same tie trying to promote kindness, acceptance and inclusion.
Hart eighth grader Sydney Cooper felt the topic of bullying is something that needs to be brought to the forefront.
"I feel like it isn't talked about enough," she said. "I feel that it's great that we're trying to talk about it more and the fact that it's a school-wide thing and not just a little poster in the hallway. And it was great that it's not just the students participating, it's the staff too."
Stibich said the Unity Day was the first of a several ideas the club has discussed in its weekly meetings. The group's goals are to identify unmet needs or to create general awareness within the student population at the school. With November being "National Gratitude Month" and December being the holiday season, Stibich believes the group's next activities will be centered on those themes.
"All of the members of YAC are such great advocates for their school and community," Stibich said. "They have so much to say. I am glad they have a chance to choose what matters to them and do something about it. This month was bullying, next month will be something different. I love watching the passion and momentum build every week and I can't wait to see what they will do for the rest of the year."