What Do HR Professionals in HealthCare Really Do?
By: James McLellan
The third week of March celebrates HealthCare Human Resource professionals for their hard work and contribution to health care organizations. At Honor Community Health, we recognize, appreciate, and thank our HealthCare HR professionals for their outstanding dedication in making Honor Community Health successful.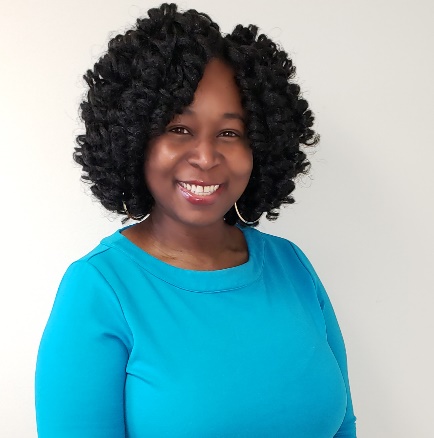 Torrey Carroll, Human Resources Manager
"HR cannot function without a team, it is about finding the balance between what is best for the employee and what is best for the employer."
What do you do on a daily basis?
In short, I oversee employee administrative affairs in the organization. That includes working with people and the issues they face, recruiting and hiring employees, onboarding employees, performance management, training, and organization development. In addition, I process unemployment and worker's compensation claims, assist with payroll, and am responsible for the privileging for all clinicians. Finally, the most critical projects are preparing or updating employment records related to hiring, promotions, and terminations, and explaining HR policies, procedures, laws, and standards to new and existing employees.
What is the importance of HR in the healthcare industry?
Being present in HR in healthcare is essential in delivering effective services. It is also important that proper staffing be in place, not to mention the rules and regulations surrounding the healthcare industry in relation to employees. Outside of recruitment and retention, the healthcare industry needs the expertise of qualified and reliable staff to carry out the quality of healthcare services. Lastly, the inclusion of HR in management decisions is critical as this allows sharing of employee concern. When we tackle issues together early on, it eliminates a lot of confusion.
What makes HR in healthcare different from HR in other industries?
HR in healthcare is different from other industries because some of the roles require a specialized certification/degree in areas where there are shortages all over the world. Ultimately, when there are staff shortages comes employee burnout; employee, patient care, and patient safety are all impacted by this.
What do you love about HR at Honor Community Health?
So the question should be, what don't I love? I have loved working in HR before actually getting into HR. I naturally identified ways I could help before being in HR. I love being in the position of influence, the ability to change lives, allowing others to see things differently, and feeling gratified by solving problems.
Daniel Stewart, Human Resources Assistant
"I love how the Honor Community Health environment encourages personal growth."
What do you do on a daily basis?
As the Human Resources Assistant at Honor Community Health, I do a wide range of activities relating to human resources on a daily basis. I assist the Human Resources Manager with a multitude of tasks such as reference and background checks for new staff, pre-employment phone screens, accurate updating of the staff directory, monitoring expiring clinician licensing, equipping staff with keys, getting staff badge information processed so that their badges can be sent to be created. I also assist in job interviews, assist in new hire/volunteer orientations, assist in credentialing, assist in setting up spaces for the organization, and anything that may come up during our All-Staff meetings, update labor law posters at our sites, assisting in any other projects that are asked of me, and being a resource of information for all staff.
What is the importance of HR in the healthcare industry?
Given the constant changing landscape of the healthcare industry due to federal and state laws, and the daily changing world of insurance, Human Resources plays an important role in ensuring that our staff is best equipped to focus on the care and treatment of patients by insuring all appropriate laws and any healthcare/insurance changes are kept up with. Human Resources in healthcare ensure that any health organization is in compliance for all staff. There are many different types of medical facilities and all should always strive to be in compliance as it is vital to ensure the safety of patients and all staff. All healthcare facilities should also strive to be fully in compliance as the last thing you would want to do is face penalties for not being in compliance; especially when you maybe a facility that is government funded like an FQHC. Human Resources plays a vital role in the healthcare industry because of how important compliance in credentialing is in addition to the Human Resources duties general employees.
What makes HR in healthcare different from HR in other industries?
Human Resources in the healthcare industries differs from other industries from the higher amount of focus on credentialing that takes place in the healthcare domain. While other industries also have to keep up with the validity of licensing for staff, Human Resources in the healthcare industry has a high amount of staff with multiple licenses to ensure are in compliance. Perhaps some industries may only have to monitor one professional license-while on the healthcare side, one clinician can have several licenses to ensure are in compliance. Since maintaining compliance is key, Human Resources in the medical field must focus on making sure that all staff is always in compliance on top of expected things that Human Resources does. So the big picture difference is that Human Resources in healthcare generally has a higher load of credentialing licensing to ensure is in compliance- even small medical facilities that may only have a few staff- one clinician can have many licenses and that's what makes it different from maybe say Human Resources in the banking industry.
What do you love about HR at Honor Community Health?
What I love about Human Resources here at Honor Community Health is how the organization encourages growth and how I have been able to learn so much in a relatively short amount of time. I did not have much experience in Human Resources prior to the start of this position but my role has opened my eyes to how important of a role Human Resources can play in a healthcare organization. I have had the best guidance possible by our Human Resources Manager who is able to share her wealth of knowledge and experience with me and has truly shown me how vital of a lifeline Human Resources in general is and should be in any organization.
Learn more about Honor Community Health by contacting us at 248-724-7600 or by visiting honorcommunityhealth.org.