Article originally appeared in the Oakland Press on March 3, 2019
From a young age, Ruth Anthonio knew exactly what she wanted out of life. She wanted to be in the medical field and use that training to help as many people as possible.
Now a top-notch nurse practitioner at Summit Center in Waterford Township, Anthonio clearly passed that test with flying colors.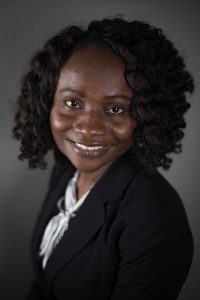 "I always envisioned myself being in health care," Anthonio said. "I'm very passionate about it. I have many family members that are in health care and my mother is a midwife. At an early age I decided to explore opportunities that would lead me down this path."
The Summit Center is one of 11 Oakland County facilities that make up Honor Community Health, a nonprofit organization established in 2012. Honor's mission is to help provide quality medical care to those less fortunate, either without insurance entirely or on Medicaid.
"We try to provide more comprehensive care," Anthonio said. "As a Federally Qualified Health Center, we are able to treat patients who have insurance issues, people who badly need help. They come to us and we try and make them feel better."
Originally from Ghana, Anthonio attended school in Botswana before eventually coming to the United States at the age of 21. She completed her advanced education at Oakland University.
The Summit Center offers a variety of medical services, including podiatry, women's health issues, and preventative care. Anthonio has been working diligently to expand her reach.
"In the last year, I've been assisting with HIV and hepatitis care, trying to broaden my horizons," Anthonio said. "Not only doing family medicine, but infectious diseases as well. It's made me more accessible and available to more patients."
She started with Honor Community Health over two years ago and has been stationed at Summit for the last six months. Ask Ruth Anthonio if she enjoys her work and you will get a very clear response.
"I love my job! Whatever it takes for me to be helpful to other people, I will do. I just really love what I do." The patients fortunate enough to be under Anthonio's care feel that love each and every day.