Article originally appeared in the Oakland Press on November 11, 2018
There are few topics more passionately discussed and debated than that of health care in the United States.
The ability to receive necessary care in our greatest times of need is of vital importance. But there are a growing number of people that, for a multitude of reasons, struggle to find or afford such proper medical aid.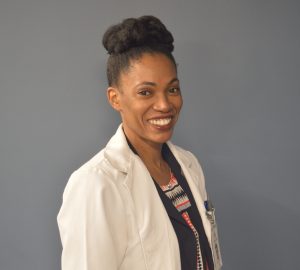 Enter Honor Community Health, an organization established in 2012 to provide top- level care to patients that otherwise might have fallen through the cracks. As a Federally Qualified Health Center (FQHC), grants are received via state and federal government to help serve many of the uninsured or those on Medicaid.
"We really cater to working with individuals who have complex health care needs, and also mental health issues," said Deb Brinson, CEO of Honor Community Health. "Often, those individuals have a very hard time accessing comprehensive primary care, so that's really our main focus."
The organization has grown from a single location in Pontiac to now operating 11 different community health centers throughout Oakland County. One of the physicians that treats patients at the Baldwin Family Medicine Center in Pontiac is Dr. Latoya Austin. In May of 2017, she was named the associate medical director for Honor Community Health.
"Mainly, it was their mission that drew me in," said Austin. "They have a very strong desire to help the underserved population and get involved in communities. I work extra hard to ensure that our patients here get the same great quality of care as someone who might have Blue Cross Blue Shield or other commercial insurance."
Originally from Toronto, Dr. Austin came to Michigan for medical school and then stayed in Southfield for her residency at Providence Hospital. Austin moved on to St. Joseph Mercy Oakland and she's been in Pontiac ever since.
Working with Honor Community Health has brought her much professional satisfaction.
"I get such an inner reward when patients  come back three months later and their blood pressure is so much better, or if they've been on medication and receiving therapy, now they are feeling better and not depressed anymore," said Austin. "You go home at night feeling good."
For many individuals in need, it might sometimes feel as if there is nowhere left to turn.
Honor Community Health is there; providing an open door, a warm smile, and Dr. Latoya Austin's helping hand.