The typical visit to the dentist has looked the exact same for a very long time.
You drive to  the office, read a People magazine from 2013, then get invited back only to be told you've been brushing wrong for the last several years.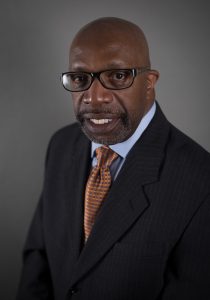 Honor Community Health's mobile dental program is flipping the script in a major way.
Just last month, they introduced a dental office on wheels, traveling to places of need throughout Oakland County to make the whole process simple and speedy, while sacrificing none of the quality.
"Back in 2016, we conducted a needs assessment as an organization and identified a gap in oral health and dental services within the community," said chief program officer LaMontre Harris. "Our goal was to close that gap in a different, more unique way."
The mobile dental unit has been just that. Able to travel to various places of need, patients can now be seen and treated without the need to go anywhere at all.
Dr. Terrence Haynes is the main dentist supporting Honor Community Health's mobile dental program.
"We partner with community organizations that help the homeless population and we also work with schools," said Harris. "At a food pantry, we can go in and provide dental services while individuals are there for meals. At a school site, students can get treated and then be right back in class."
Dr. Terrence Haynes is the main dentist supporting this program and is aided by Dr.Shane Thomas.
"Right now we are doing preventive services, which include X-rays, exams, cleanings, and sealants for young kids age 4 to 15," said Dr. Haynes. "This is all provided on the bus. I think the patients really appreciate what we're doing, meeting them at those locations."
The program has been in place for only a month, but already the mobile unit has visited locations in Novi, Southfield, Holly, and its home base in Pontiac. Honor Community Health also offers dental services at the Joslyn Smile Center, where patients can be referred back to if there are additional treatments needed beyond those offered on the mobile unit.
With its mobile dental program, Honor Community Health continues to innovate, and change the overall landscape of medical care throughout metro Detroit.