Article originally appeared in the Oakland Press on January 6, 2019
In these challenging economic times, many individuals and families can be faced with the most difficult of decisions. Food needs to make it to the table, the water bill must be paid, but what to do about the quest for proper medical care?
Honor Community Health, a nonprofit organization established in 2012, helps to fill that void, serving many that are either uninsured or on Medicaid. As a Federally Qualified Health Center (FQHC), Honor receives grants via state and federal government.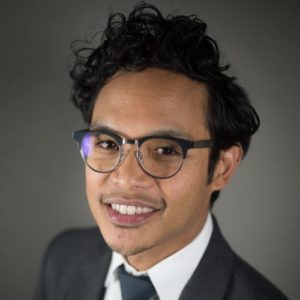 They have grown from a single location to now operating 11 different community health centers throughout Oakland County. One of the physicians that treats patients at the Family Medicine Center in Pontiac is Dr. Jason Ramos, a Flint native and member of the Honor Community Health team since July of 2017.
"I was so excited to join this organization because of its mission to help all patients medically regardless of their ability to pay," said Ramos. "I've been fortunate to work in a variety of communities, and I am drawn to serving those in the most need. It is a noble cause and it is extremely rewarding."
In addition to seeing patients at the Family Medicine Center, Ramos is also a preceptor for medical residents working with Honor Community Health.
"It is especially gratifying being able to help train the next generation of primary care physicians, said Ramos. "I really like that I am a part of that."
Ramos grew up in the Flint public schools system. That experience helped shape a worldview he has carried into his work today.
"The socioeconomic obstacles I experienced and saw with my friends informed my feelings on social justice, and my commitment and duty to help the underserved.
Testimonials from countless patients have praised the work of Ramos and Honor Community Health for offering them a helping hand when it was needed most.
"I often hear from patients — they are surprised to have received such attentive treatment because prior experiences led them not to expect so."
"I like being part of a team that aims to change those expectations."